Appointed at the General Meeting for a period of two years, the Board of Directors is the central governing connection between shareholders and executive management. The member of the Board is selected based on need for expertise, capacity and balanced decision making, and with the aim of ensuring that the Board can operate independently of any special interests and function effectively as a collegial body. Concedo is a private limited company (AS).
Olav Fjell
Chairman of the Board
Olav Fjell is the Chairman of the Board of Directors. He has held a number of leading positions in Norwegian corporates, including President and CEO in Statoil. Mr. Fjell has retired from executive positions and is currently serving on the non-executive boards of several companies.
Sandra Crane
Director
Principal of the consultancy SC Governance Ltd. Former CFO and COO of Habrok Capital Management LLP
Erik Sverre Jensen
Director
Consultand and board member of several companies. Former COO of Lundin Petroleum Company, Norway.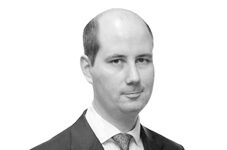 Jonas U. Rydell


Director

Investor and investment consultant. Advisor to Elliot, London.