The Ensis well (7125/4-3) is dry
Published

15/09/2014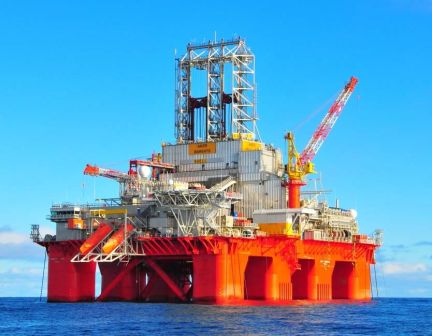 The Ensis well was recently completed, and the well is classified as a dry well.
Reference is made to NPDs Press Release:
" Statoil Petroleum AS, operator of production licence 393 B, has completed drilling of wildcat well 7125/4-3. The well is dry.
The well was drilled about four kilometres south of the 7125/4-1 oil and gas discovery and about 105 kilometres northeast of Hammerfest.
The exploration target for the well was to prove petroleum in Early Cretaceous reservoir rocks (intra-Knurr formation).
Well 7125/4-3 encountered approx. 35-metre thick reservoir rocks with poor reservoir quality in the Knurr formation.
Data acquisition and sampling have been carried out.
This is the first exploration well in production licence 393 B, which was carved out from production licence 393 in 2010.
The well was drilled to a vertical depth of 993 metres below the sea surface and was terminated in the Hekkingen formation in the Late Jurassic. Water depth is 294 metres. The well has been permanently plugged and abandoned.
Well 7125/4-3 was drilled by the Transocean Spitsbergen drilling facility, which will now drill wildcat well 7319/12-1 in production licence 713, where Statoil Petroleum AS is the operator."